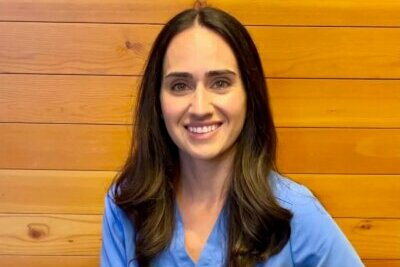 Originally from Miami, Florida, I am happy to call Portland my new home. I graduated from the University of Florida in 2015 and completed a small animal internship at a large veterinary hospital, focused on general, emergency, and specialty care in the nation's capital, Washington, D.C. I stayed on staff as a primary care doctor for 5 years before moving to the Pacific Northwest.
I love being a veterinarian, and I enjoy using my education and skills to help the animal community and pet parents. While I like various subjects in the field, my particular interests include behavior, infectious disease, shelter medicine, dermatology, and internal medicine.
I am looking forward to exploring my new home with our scruffy rescue pup Piña. In my spare time, I enjoy hiking, stand-up paddleboarding, cooking, and being out on the water. I am so looking forward to meeting all the pups and pet parents in the area!