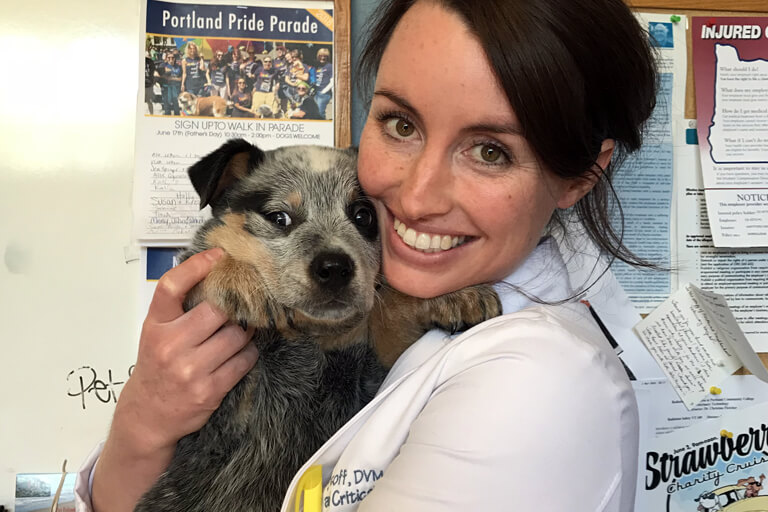 I grew up in a small town in northern California with a one doctor veterinary clinic, where I started working when I was 12, and I quickly figured out I wanted to be a veterinarian. I worked as an assistant and technician through high school and college, before attending UC Davis School of Veterinary Medicine where I earned my degree in 2012.
I moved up to Portland for an internship, fell in love with this city, and spent the next five years as an emergency and critical care veterinarian with Northwest Veterinary Specialists. The complex cases in the ER helped me become an effective problem solver, and in 2017 I decided to expand into general practice, and I've worked as a relief veterinarian in and around Portland since.
My areas of interest include internal medicine, emergency medicine, geriatric medicine, and ophthalmology. Working with animals has always been my passion, but what I love even more is nurturing the bond between people and their pets, and Portland stands out for its love of animals.
When I'm off work I love exploring NW mountains and deserts, finding delicious food, and playing with my one-eyed cattle dog, Bones and my tail-less cat, Ricky Bobby.