Client Care Coordinators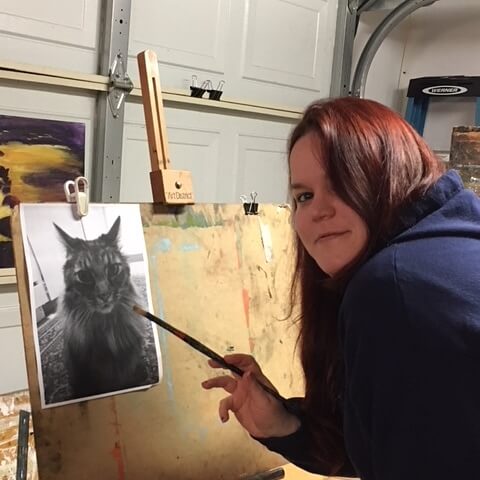 Alison
I lived in Northern Virginia my whole life and moved to Portland in early 2016 with my husband. We wanted to move to Portland after visiting family and falling in love with the area.
I have been working with animals for over 10 years and I am very compassionate and love what I do! I joined the team at Northwest Neighborhood Veterinary Hospital in March 2016. I have the most purrfect 15 year old cat named Nermal who I adopted at an estimated 12 years old. I have a special place in my heart for senior pets. In my spare time, I enjoy watching horror movies, going for walks and doing jigsaw puzzles.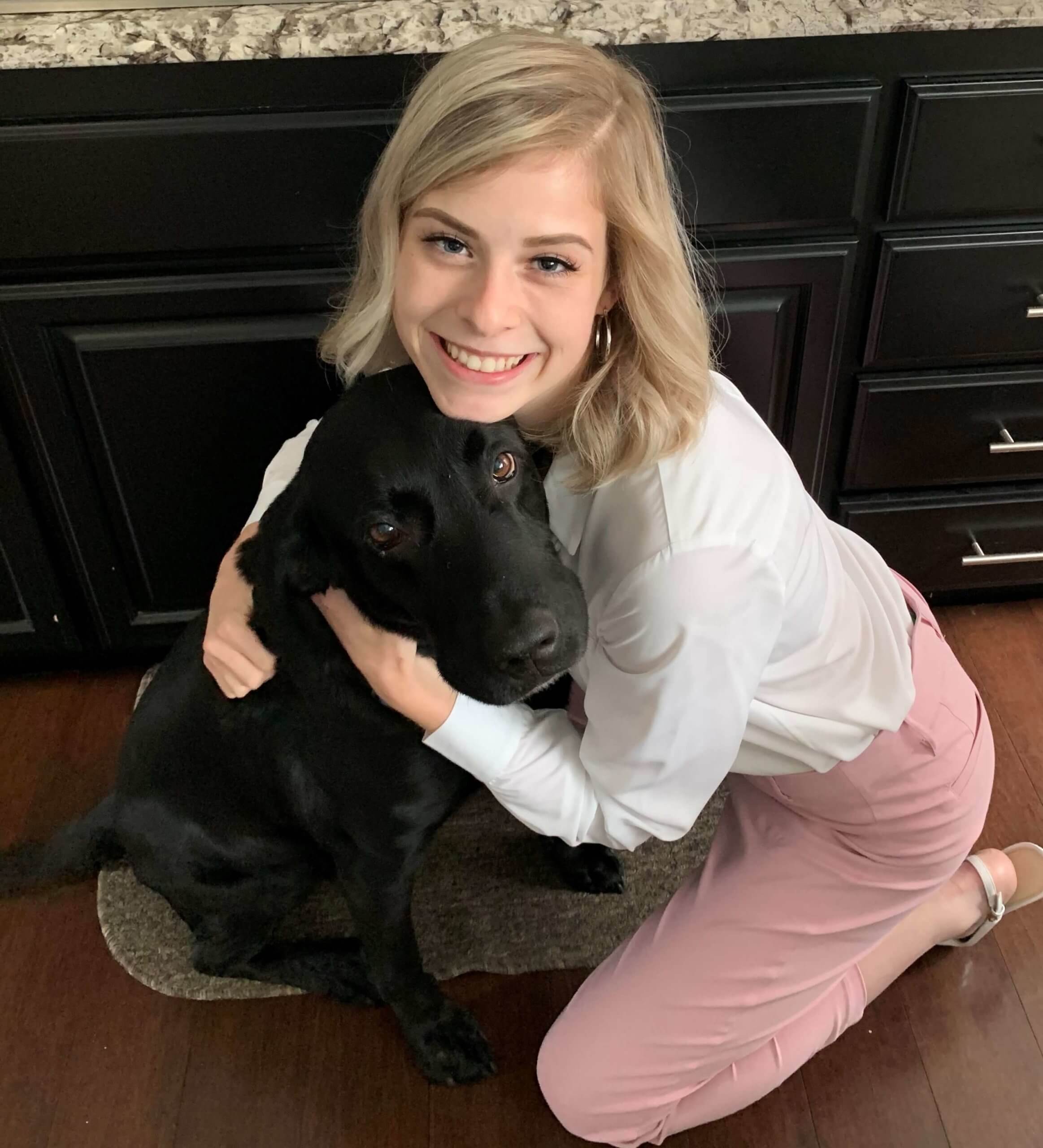 Hannah
After working in a coffee stand for four years, getting offered a job at Northwest Neighborhood Veterinary Hospital is a dream come true. I grew up in Oregon, in the boondocks of St. Helens, on a big plot of family owned land but just recently got my own place in beautiful, bustling Portland. I have always felt a very deep compassion for animals of every species. I've had the pleasure of caring for many pets including (but not limited to) pigs, fish, rats, dogs and cats. My best friends in this entire world are my black lab Henry, who holds the sweetest soul on this earth, and my three ratty girls Pearl, Diamond and Opal, who I adopted in 2019 and have been fawning over since.
When I'm not working, I'm gardening, singing or exploring with the people I love.
I'm so very grateful I get to somehow be a part of this specific part of people's lives. Getting to care for animals in any way fulfills me in the most meaningful way possible. Every day I learn something new. I'm so excited for what's to come for me here.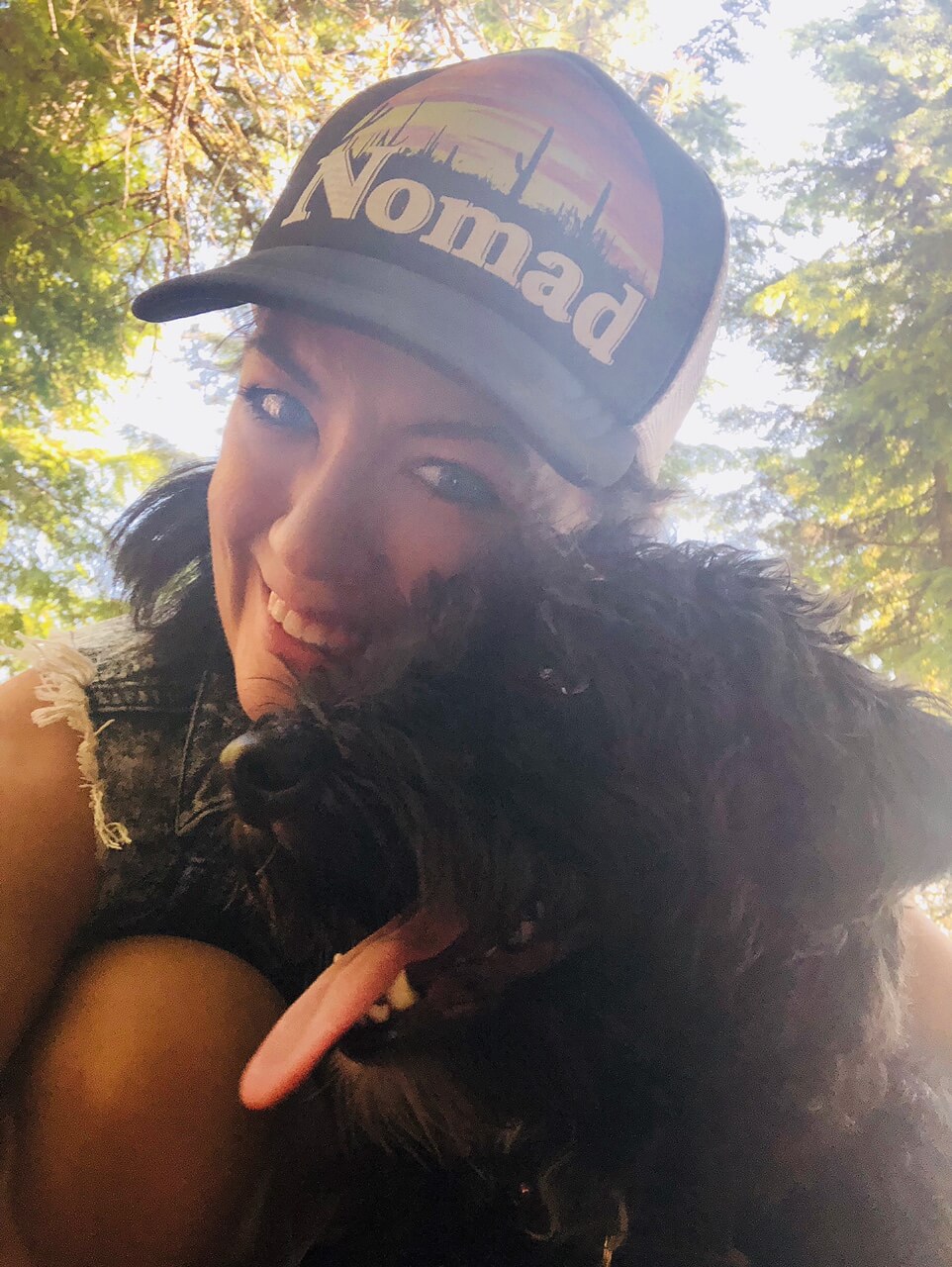 Anna
I was born in Alaska, raised in Portland, spent time in Utah/Idaho, but found my way back to Portland late 2010. I have been an animal lover all my life and am excited to be a part of the NW Neighborhood Vet team!
I have two fur babies, Penny, a diva of a tuxedo cat who is named after the Beatles, Penny Lane, and Ziggy, a total Scorpio Schnoodle pup who is a total Mama's boy and named after both the great Marley AND Stardust…
Some of my favorite things in life are:
Playing detective while binge watching a True Crime documentary/series
Road Trips (especially with my pup in tow)
Adding to my tattoo collection
Brunches & Happy Hours
Long hot summer days…full of camping or beach adventures.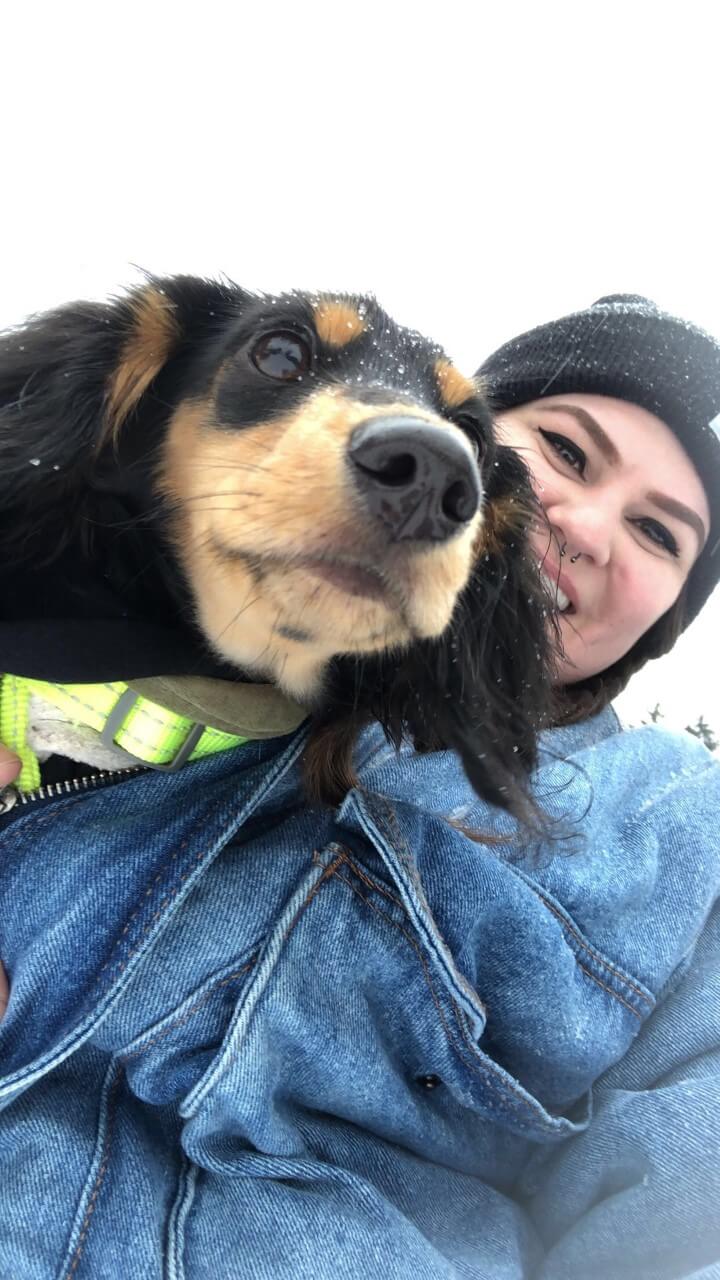 Cassie
I grew up in California, but in 2014 I decided to make the move to Portland to start fresh and explore the natural beauties of the Pacific Northwest. I had mostly worked in food service jobs but had the desire to do something more meaningful. I have always loved animals and dreamed of some day being able to work with them. In August 2021, I joined the team here at Northwest Neighborhood Veterinary Hospital. I have a senior cat named Cali and a stubborn long-haired dachshund, Marcy. When I am not at work I enjoy gardening, camping, and making trips to the beach. I feel so grateful for this opportunity to be able to pursue my passion for animals.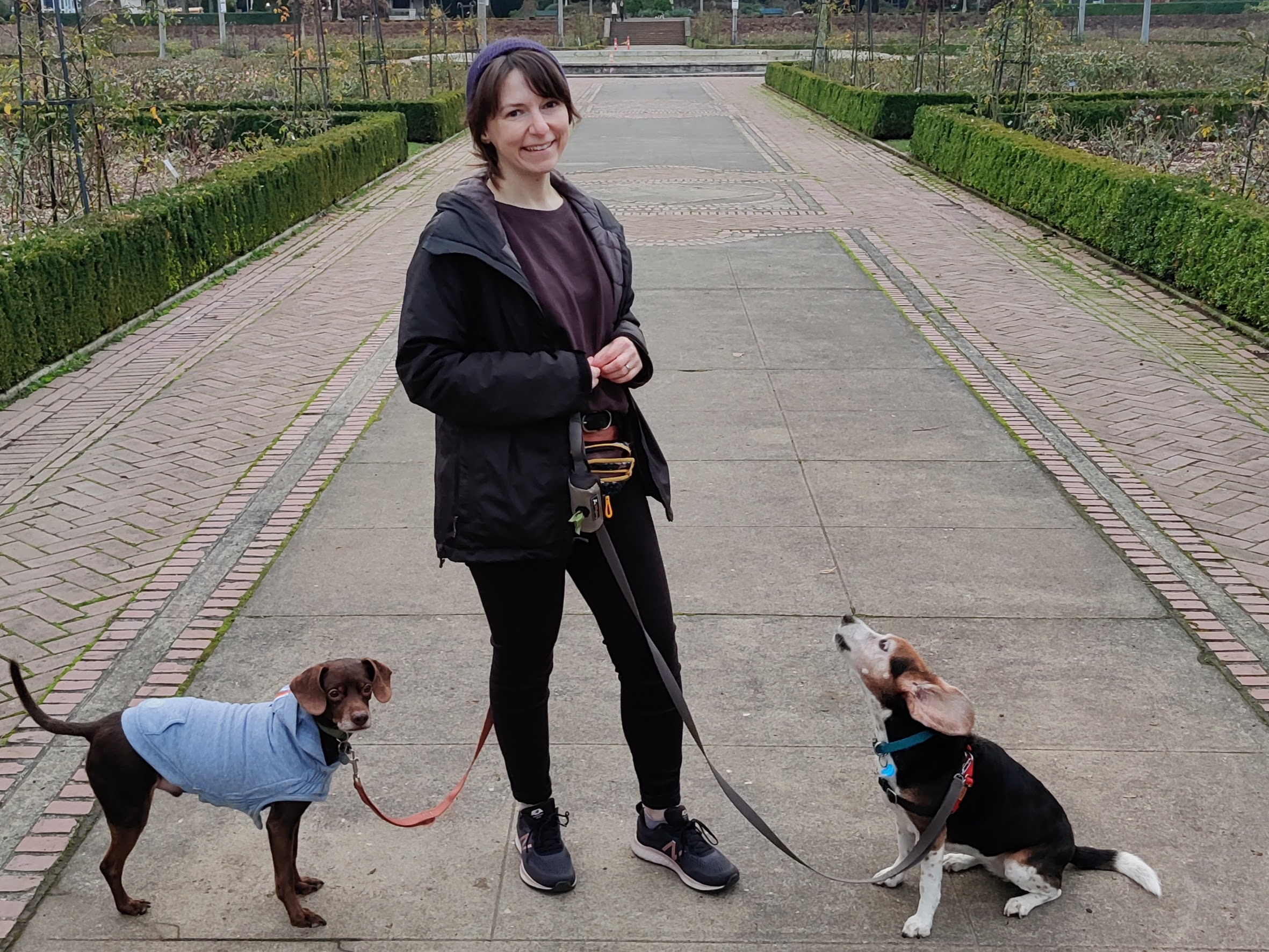 Deborah
I grew up in Kansas and attended the University of Kansas where I received a bachelor's degree in English. In 2009, I moved to Portland and worked at a local animal shelter for eight years before joining the team at NW Neighborhood Veterinary Hospital.
In my free time, I love to read, play music, go to concerts and take my dogs on walks.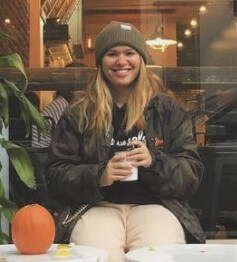 Lena
I grew up in sunny Southern California, but in 2021, my partner and I decided to finally make the move to Portland we had dreamed about years prior. From an early age I realized how profound the comfort and companionship animals' presence bring into my life. I began to view animals as mirrors, teaching us how we can be more compassionate, patient, as well as understand our own capacity to love. I originally started out as a client at NWNVH, aligning towards their integrative approach to medicine and have recently happily joined the team. In my spare time I enjoy: playing taiko (Japanese drums), trying local coffee shops, dancing, as well as spending time with my cats- Binx and Arya. 

Fox
After moving around the eastern continental US most of my life, and exploring a few different career fields, I am happy to settle into the majestic Pacific Northwest, and achieve my lifelong dream of working with animals. I have loved animals from a young age, and I've always had a gift with them. From idolizing animal "celebrities" like Steve Irwin and Jane Goodall, to volunteering at Humane Societies most of my life and playing Mama to all of my friends' and roommates' pets, connection with our furry companions has always been so important to me, and I believe we have so much to learn from them.
Outside of work, I love to get outdoors to hike or camp, travel, or explore with my up-for-anything, adventurous 8-year-old chihuahua mix, Lupin. His favorite place in the world is the beach. I also study philosophy, spirituality, and metaphysics, raise insects, listen to podcasts, play music, and read.
I am grateful to work alongside so many compassionate and bright personalities at NWNVH, and for the opportunity to learn something new every day.

Cleo
I'm a born-and-raised Oregonian. My early years were spent living near coastal wilderness with rabbits, dogs, cats, chickens, and more animals to boot. I've always held a special place in my heart for animals and their ability to love unconditionally and be steadfast companions. Currently, my home is in Gresham with my partner and his two kiddos (no pets… YET). When I'm not working, I am spending quality time with my family, watching sci-fi/spooky movies, reading poetry, and pursuing my Master's in Counseling through OSU.
Before joining the team at NW Neighborhood Veterinary Hospital, I was working for a small local vegan business, which involved a fair amount of animal rights activism. I'm very passionate about community care and contributing to making the world a more compassionate place. Being a Client Care Coordinator has allowed me to channel my various occupational experiences and my commitment to animal welfare into a worthy cause. To collaborate with like-minded humans who want to do right by our animal friends is a real blessing!
Doctors' Assistants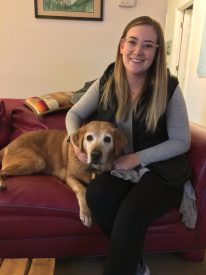 Nikki
I grew up in the Northern Bay Area, then spent a couple of years in Boston before moving back west and finally settling in Portland. My love for animals came from my childhood. I have five siblings, and growing up we had many different types of pets, including dogs, cats, rats, mice, rabbits, and snakes, although I definitely call myself a dog person. My family and I have also helped raise four puppies for Guide Dogs for the Blind.
I started college at Boston University, then transferred to Portland State where I graduated with a B.A. in Criminology & Criminal Justice. I am very excited to be a part of the NWNVH team and love that I am able to work amongst so many great animals every day. I am currently looking for my own dog to bring home from one of Portland's many shelters or rescue groups now that I am settled into a new home. When I'm not working I enjoy hiking, thrift shopping, walking to a local coffee shop, or binge-watching a new TV series.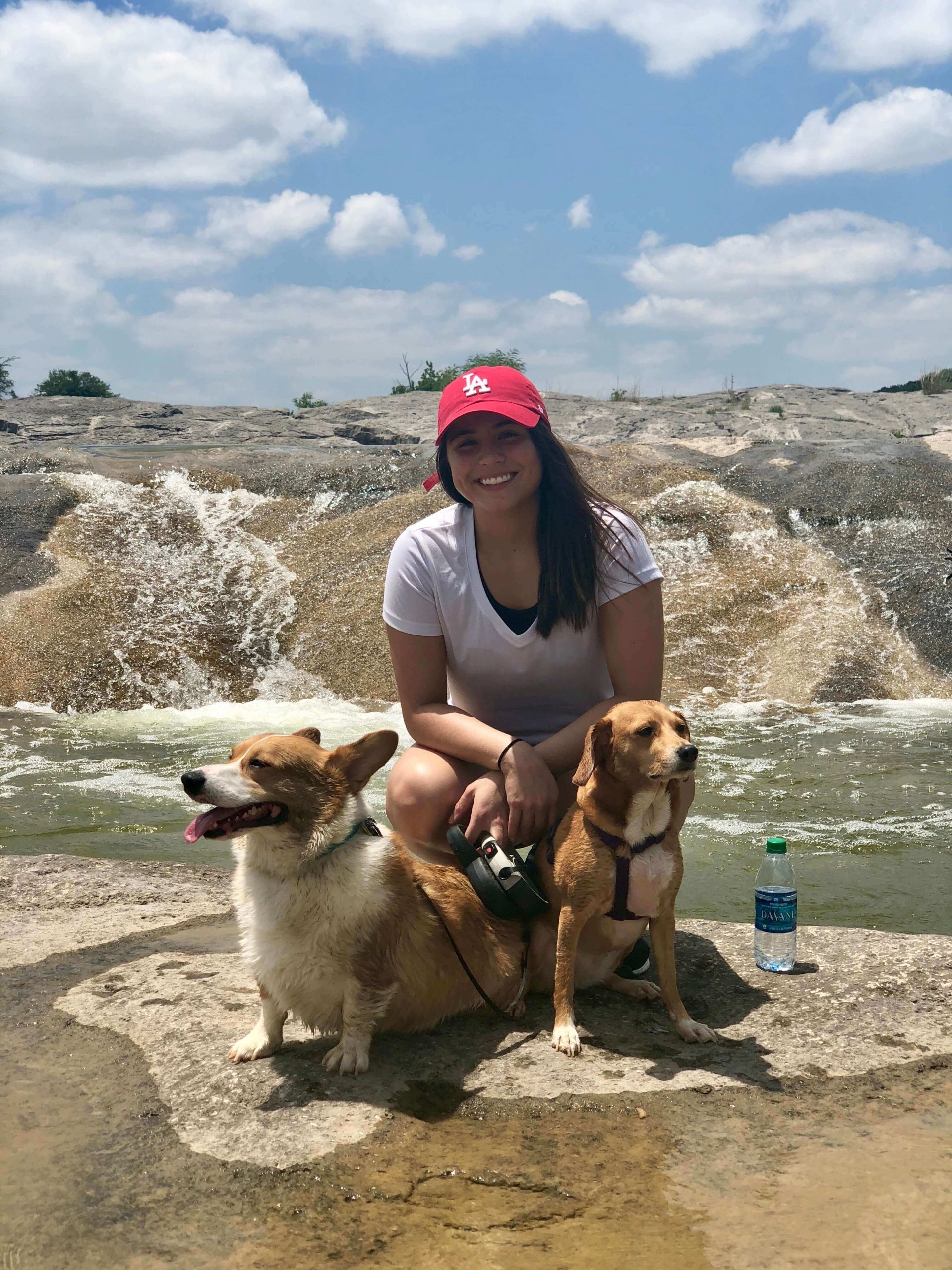 Angelica
I grew up in Texas where I spent most of my life until I moved to Oregon in January 2019. Texas was great but so far, the Pacific Northwest has been better. Growing up I had animals of all kinds from dogs, cats, birds, and even lizards. I've always had a love for animals since I was a kid and finally decided to pursue a career where I get to spend my days around them. I worked in the food service industry for about 6 years but found that it didn't give me the joy I hoped to have. I recently joined the Northwest Neighborhood Veterinary Hospital team and I am so excited to be a part of this great group. It's been such a pleasure being able to meet so many new animals and to be excited to go into work each day. My ultimate goal is to hopefully become a Certified Veterinary Technician one day in the future. When I'm not at work I can be found hanging out with my two dogs (Baxter the corgi & Maya the beagle mix) either outdoors on an adventure or taking naps. I also enjoy binge watching TV shows and being a foodie of the Portland area.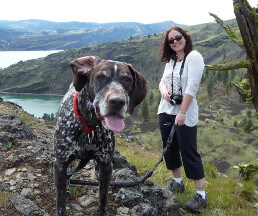 Jen
I was born and raised in Alabama and I moved to Portland in 1998. I earned a B.A. in Biology in 2006 from Portland State University. My love and compassion for animals began when I was a young child. It was then that I realized how special the human/animal bond is. My career in veterinary medicine began in 2001 and I feel very fortunate to work in this field. I joined the team at Northwest Neighborhood Veterinary Hospital in 2012. In my free time, I enjoy hiking with my dog, gardening, camping, kayaking and taking photos with my dog Traveler.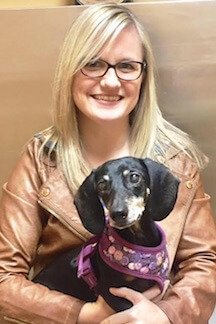 Katie
I have been lucky enough to work at Northwest Neighborhood Veterinary Hospital since 2010. Although I wear many hats here my primary role is as a Doctor's Assistant to the wonderful Dr. Becky Prull. I am proud to be a born and raised Oregonian and I studied Animal Sciences at Oregon State University (GO BEAVS!) I have been passionate about animals since I was a little girl; it was clear at an early age that acting as an advocate for the animals was the path I was supposed to take. While I love all animals I am a huge sucker for scent hounds, especially Basset Hounds, Bloodhounds, and Dachshunds!
My husband and I live in our hometown in wine country with our three dogs (Emma the 13-year-old Dachshund, Pretzel the 11-year-old Papillon mix, and Raleigh the 9-year-old Bloodhound mix) and one wild and crazy cat named Jelly Bean. When I am not at work you can usually find me relaxing with my husband and critters, wine tasting, hiking/camping, or working around our house.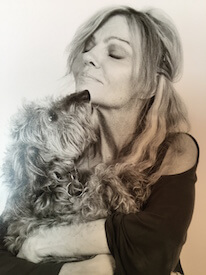 Mary
Where to begin, I have been a team member at NWNVH for over 10 years and involved in the Veterinary profession for 30 plus years…time flies! My past experiences also included the development and successful application of a unique approach to a no-kill Veterinary based shelter in Seattle, WA.
I still love my work as nearly every day provides the opportunity to help animals and their humans. Through education, compassion, and understanding I am allowed to make a difference in the lives of individuals of many species. I consider it an honor and am continuously humbled by the situations I am a part of through the hospital. This involves everything from new puppies and kittens and all life stages, but I have a special place in my heart for the end of life process. I feel any support I can offer at this time taps into nothing short of pure love.
I also use my background in teaching to go into schools or have groups and individuals come to me for education regarding the world of animals and behind the scene experiences at a Veterinary hospital. I absolutely love working with kids, and helping to instill and further their love and respect for animals means the so much to me.
Outside of the hospital, I can be found searching for that perfect stretch of blacktop in the middle of nowhere on my road bike, doing yoga, working in my yard and as a court-appointed advocate for kids in the foster system through CASA. I live surrounded by a lot of unconditional love from my near perfect family of Wanda Mae, the sweetest dog in the world, 2 indoor cats, James and Joe, 2 once feral outdoor cats, Squeak and Timmy…yes I have built outdoor habitats for them, and last and far from least, my rescue turtle, Walter, who has taught me so much about his world. Yep, I've got it pretty good!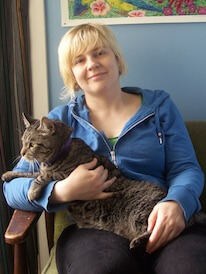 Roberta
I was born and raised in Portland, Oregon, but have also lived in Ohio, Vermont, West Virginia, Illinois, and Colorado. I finally missed my rainy lush city too much and moved back to Portland in 2002. After feeling unfulfilled in the food service industry, I started as a kennel aide in 2004. Every day since then has been unique. I see myself as an advocate for the animals and particularly enjoy working with grumpy cats and anxious dogs. I have a BFA from the Oregon College of Art and Craft. In my spare time, I attend the theatre and ballet and enjoy making mixed-media sculptures, crocheting, and knitting.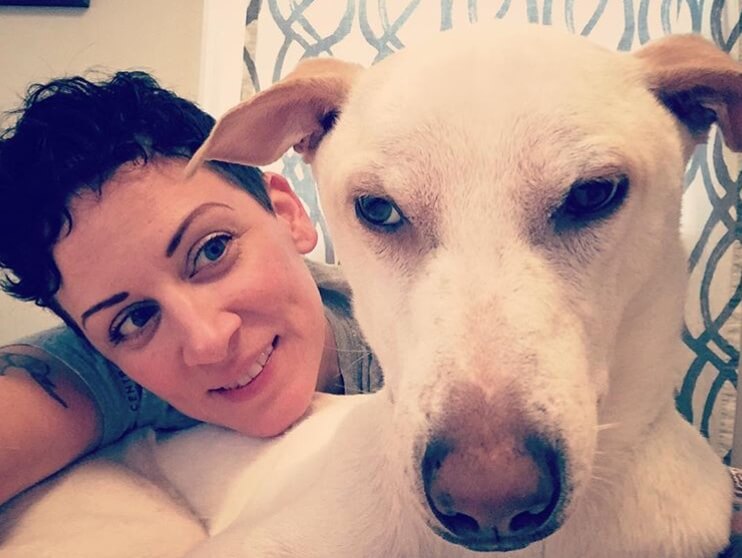 Angela
I grew up on the East Coast but I lived in Houston, Seattle, and Chicago before settling back in New York City for almost 10 years. When I adopted my Indian Street Dog, idli, I knew I had to relocate to a city with space for her to stretch her long sighthound legs! I moved to Portland in 2014 with idli, my Brooklyn bodega cat Ali, Minou the Montreal alley cat, and Pablo the 3 legged feral wonder kitty from Long Island. Sadly, Ali began feeling under the weather and after taking him to 4 different vet clinics, I brought him to see Dr. Maun at Northwest Neighborhood. She quickly diagnosed him with a rare(ish) fungal disease and he's been in her and Dr. McCormack's care ever since. He is currently in remission and doing great! I had previously worked in the animal care industry so when I decided to pursue a career in the Veterinary field, Northwest Neighborhood was my first choice. I am so thrilled to be working in such an amazing hospital! I look forward to learning more every day and one day step into a Doctor's Assistant role. When I'm not at work I can be found driving miss idli to adventures in the gorge, Mount Hood and the coast.

Sydney
I have always been a huge animal lover and grew up with an assortment of critters around, from cats and dogs to rodents and reptiles. I always knew I wanted to end up working animals in some way.
After moving to Salem, Oregon from small-town Arkansas around age 11, I went on to graduate high school and started as an assistant in a pet grooming salon. I loved all the time with dogs and cats, and after some time became a groomer myself. I did a few semesters of community college along the way, but was never really sure what I wanted to study. After several years as a groomer, I decided to go back to my childhood interest of veterinary medicine. I started as a receptionist at a busy small animal clinic in Milwaukie in March of 2017 and moved into assisting, which I love. I am planning to go back to school next year to get my associate's in veterinary technology so I can become a certified technician.
Outside of work, I love taking my dogs out and around our very dog-friendly city. Constantly on the lookout for good restaurant and beer recommendations!
Veterinary Assistants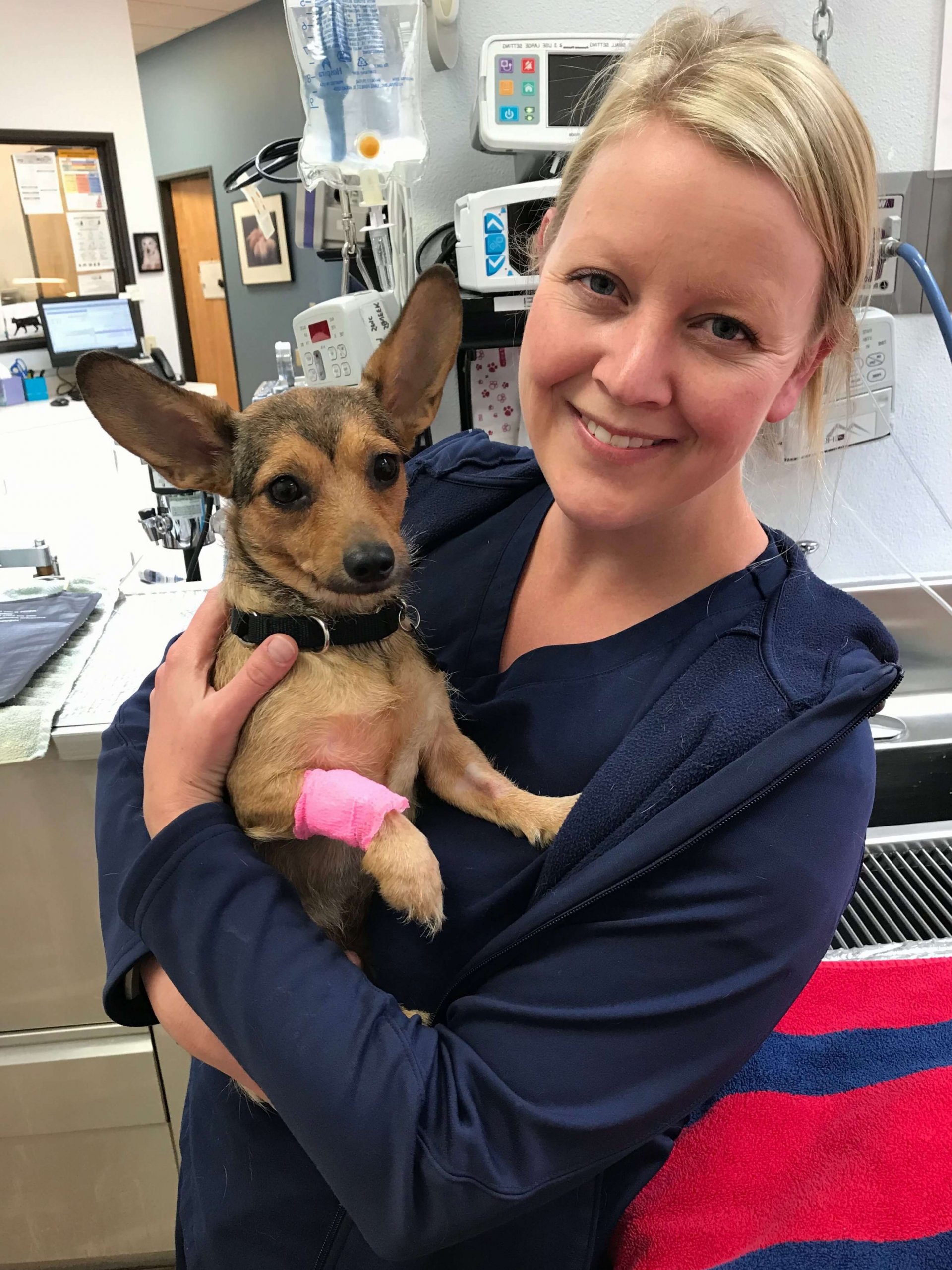 Rachel
I grew up in Iowa and attended Iowa State University where I received a bachelor's degree in advertising. After working a few years in this field, I decided it wasn't for me. In February of 2013 I came out to Oregon to visit my cousin, I feel in love with Portland and moved out here two weeks later. In 2015 I started my career in the veterinary field, and I have never felt so happy. I've always cared deeply about animals and I'm happy to make my passion my career. When I'm not caring for animals, I love spending time with my family, playing disc golf, kayaking, hiking, and reading.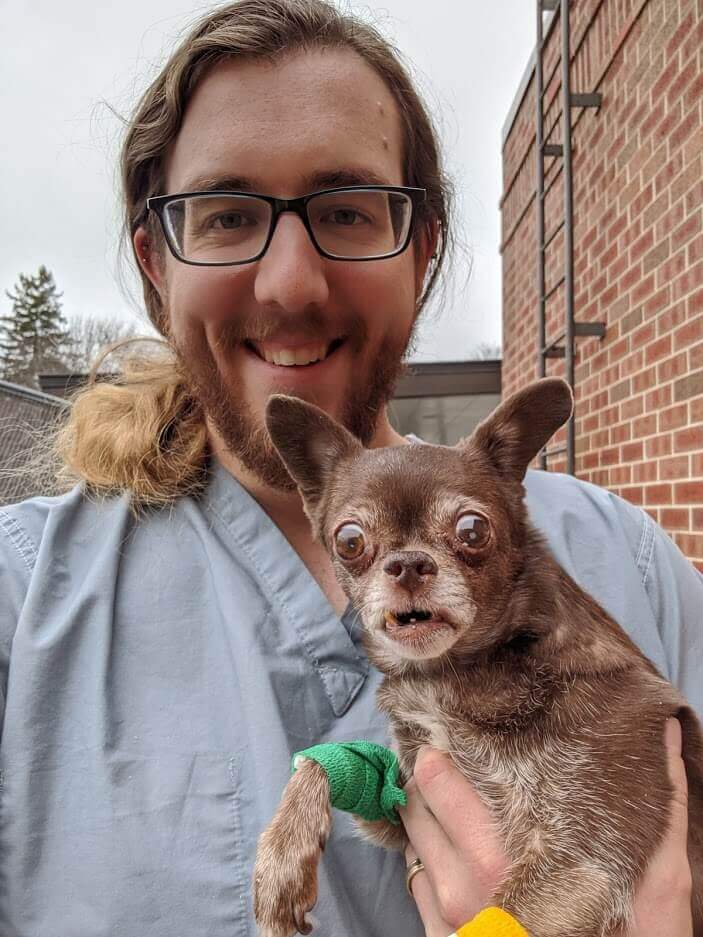 Alex
I was born in Eugene, Oregon but moved around from Georgia, to California, to Michigan, to Massachusetts, and finally back to Oregon. I earned a BA in philosophy at the university of Redlands in southern California but was disinterested in the job prospects that it afforded me. For a time after graduating, I worked at an insurance brokerage but found it to be unfulfilling. After trying several different professions out, I started working at a small private practice veterinary clinic in Eugene. It was there that I finally discovered that I have a passion for helping animals and for veterinary medicine.
My wife and I then moved back to Massachusetts for her to attend vet school at Tufts University in Grafton MA. I followed suit and got a job as an animal care attendant there. After working for a little over two years, I had gained the knowledge and skills to begin work as a technician. Despite the challenging, and at times hectic atmosphere, I was still happy to have the opportunity to work with a huge variety of different animals.
When my wife graduated as a DVM, she was accepted into a residency position at OHSU in Portland. I bid farewell to Massachusetts again and found work at the Northwest Neighborhood Veterinary Hospital. I hope to continue to learn and grow as a technician and meet many wonderful new animals and people!
I enjoy watching movies, listening to audiobooks, drawing, and playing video games with my friends around the country.

Madisen
As a self-diagnosed 'Animal Person' there's no place I love more than helping pets and their family! I grew up in Portland and when I wasn't befriending the local strays in the backyard I was probably climbing a tree at the ripe old age of 5 (True story!). My hobbies include hiking, camping, and sketching the lovely people, places, and things I meet in life. I have a lot of experience in animal health from Alpacas to fostering a wild Robin with a broken wing. There's nothing like the feeling of being able to help every living thing, even the smallest creatures. When I'm not at work I'm likely saving the life of my adorable but empty-headed rescue Staffordshire Terrier named Bachelor. (He wanders into a lot of trouble most days). After that, I am in the process of acquiring my Veterinary Technician Certification from Portland Community College.

Eliza
I have been an animal lover ever since I was little—and not just animals, but all living creatures. When I was younger, I would save even the smallest creatures from getting injured, whether it was saving worms from drowning during rainstorms, redirecting ants, or creating shelters for all sorts of insects and animals. I still do these things today! My whole family is in human medicine, and I had planned to follow in their footsteps, until one summer I did an internship at a wolf sanctuary and realized that working with animals is a true calling of mine. From there, I graduated from the University of Colorado Boulder—with a degree that did not help my career decision in the slightest (major in psychology and minor in sociology). So, I began working my way from the bottom up. I worked as a doggy daycare attendant, a kennel technician, and now am working as a veterinary technician. I'm currently enrolled in Penn Foster in the hopes of achieving my certification soon!
 
A little about the creatures roaming around my house (and not paying rent, I might add): I have four cats! I never thought I would have even one cat; I was always a dog lover. But as it turns out, I may be turning into a crazy cat lady. I have a black domestic long hair named Oliver, an orange short hair with one eye named Momo (pictured here), a three-legged shorthair black cat named Bow, and a shorthair Siamese mix named Yuki. They are all absolutely crazy, but I love each and every one of them for their own uniqueness. I am so happy and excited to continue my veterinary journey with Northwest Neighborhood Veterinary Hospital!

Teiler
I've always loved animals, so I joined a clinic in my small town of Scappoose back in 2017. I joined the team at Northwest Neighborhood in 2023. When I'm not working, I'm enjoying time with my own animals; I have a chocolate lab named Otis, a silver tabby named Milo, and the newest addition to the family, a black lab named Finn. My family and I find ourselves out in nature most days, either playing on the water or strolling through the woods.
Technician Assistants

Tucker
I was born and raised here in the Pacific Northwest, I grew up spending most of my time outdoors and developed a love for animals at a very early age. Looking back on my childhood, our family pets were some of the best friends I've ever had and for that reason it only felt natural when I decided to turn my career towards animal welfare. After spending two and a half years living on Maui working for the local Humane Society, I developed some close friendships with the vet techs that worked there. Of course, these friends were very supportive when I decided to return home to Portland and start my career in veterinary medicine. Working here at Northwest Neighborhood while planning to continue my education as a tech is a dream come true. I feel so blessed to be working with such an amazing crew of dedicated animal lovers. In my free time you can find me diving into a new art project or wandering around the city enjoying all the quirkiness Portland has to offer.
Certified Veterinary Technicians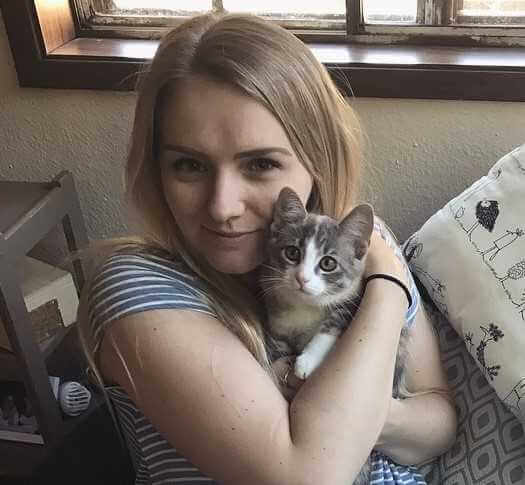 Megan, CVT
I have been in the Portland area since Summer of 2015 and absolutely love it here. I grew up with pets (mainly cats) my whole life and one of my first jobs out of high school was at a specialty pet food and supply store, which sparked my interest in working with animals. There was something about coming to work every day and knowing I would get to interact with animals of all kinds that really made me excited. Fast forward several years later I adopted my first pet on my own – Harley, a gorgeous tortoiseshell kitty. The wholehearted and unconditional love I immediately had for her really lit the fire under me to pursue that passion I had come to develop several years ago. I'm currently enrolled at Portland Community College, completing pre-requisites with the ultimate goal of entering the Veterinary Technician program there.
In my free time you can find me out on a hiking trail, trying new restaurants in this awesome city, and spending time with my two girls Harley and Bentley (of course I had to get Harley a friend!). And of course I love animals of all kinds but I really hold a special place in my heart for cats- as my fellow "cat people" know, they are truly extraordinary and peculiar animals.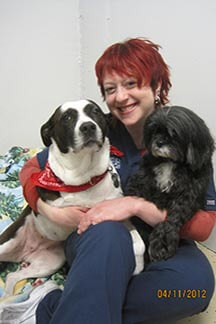 Holly, CVT
I was born and raised in Bellingham, Washington. I worked as a certified veterinary assistant in the Bellingham area until my travels took me to a small animal hospital in Lexington, KY. Around this time, I realized there was so much more to learn about veterinary medicine, so I moved back to the west coast to attend the Veterinary Technician Program at Portland Community College. I graduated from the program in 2003 as president of my class. I have worked at several hospitals in the Portland area but my heart lies with Northwest Neighborhood where I have worked since 2007 as the lead surgical technician.
I enjoy music and travel and I am the proud mother of two very special canine critters, Gracie and Cassie AKA The Muppet.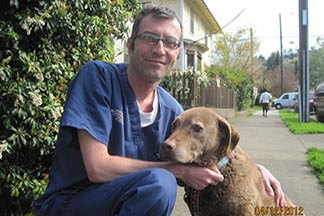 David, CVT
As a certified veterinary technician, I've been fortunate to work and live in such an animal-friendly community, Portland. I've worked for Dr. Shuler since he took over the hospital in 2008. I'm excited to see alternative animal medicine being adopted by our hospital and how it has helped my dog, Daisy Mae, aka, The Dinosaur. I adopted Daisy Mae, a Chesapeake Bay Retriever, four years ago at the Humane Society.
We enjoy swimming together on our fishing and backpacking trips. She is a comedic staple at our hospital; if you don't watch out she'll steal your breakfast.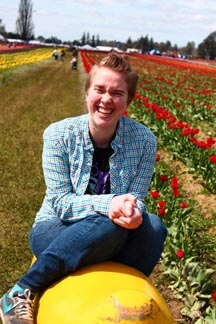 Kathy, CVT
I am originally from the east coast but I am loving every second I spend in Portland. After nurturing my eternal love of furry creatures for many years, I am currently in the process of getting my Veterinary Technician Certification from Portland Community College.
When I am not taking care of your bundles of joy, I enjoy snoozing on the floor with my elderly German Shepherd Mix, Toby, avoiding bites from my young kitty, Cleveland, and catering to hungry mews from my middle-aged overweight cat, Lily.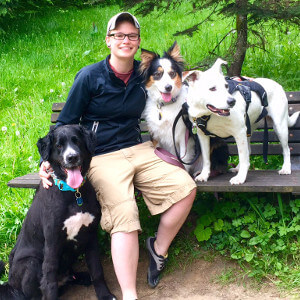 Ash, CVT
I was born and raised in Michigan and started visiting the west coast about 2 years ago. My partner and I have always had a shared dream of living in Oregon. We recently sold nearly all that we own and headed west to start over. We are thrilled to be part of such a diverse and progressive community as is Portland! My background is in emergency medicine primarily, but I am excited to now be a part of the premier veterinary team at Northwest Neighborhood Vet! Aside from catering to our companion animals, I am also quite passionate about anesthesia and hematology. When I am not at work, I can be found somewhere outside, hiking, snowboarding, or stargazing. I am also in the middle of several artistic projects at all times. My partner and I share our home with one very large dog, Toledo (aka "Holy Toledo"), and two slightly smaller dogs, Dixie and Reese.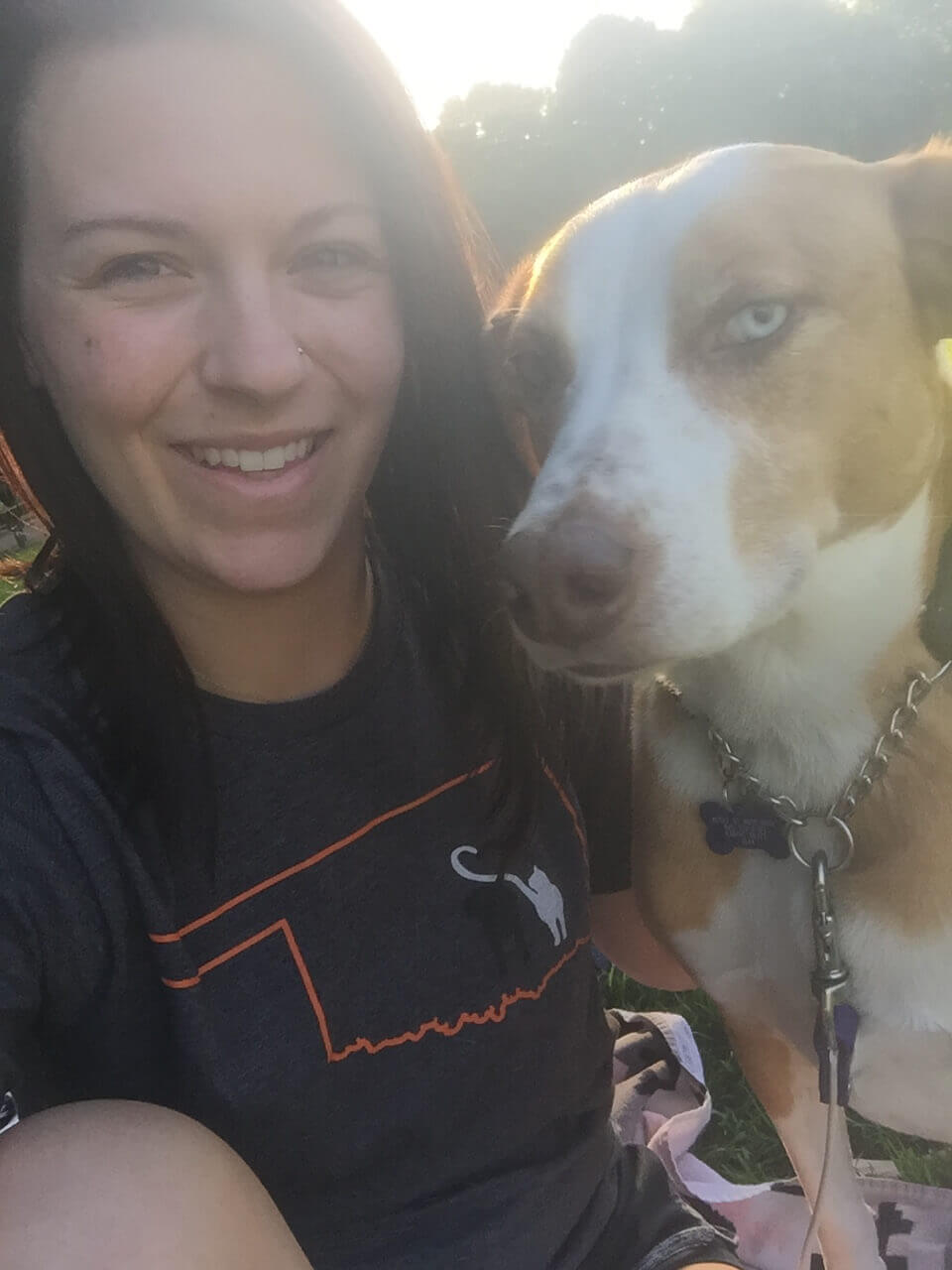 Stephanie, CVT
I grew up in Washington state and spent the last eight years in Oklahoma, where I received a Bachelor's degree in Health and Exercise Science from the University of Oklahoma before falling in love with the veterinary field. I began working at a small animal practice in 2015 and graduated from the Veterinary Technology program at Oklahoma State University's Oklahoma City campus in 2018. I am excited to be back in the Pacific Northwest so I can be close to my family. I began working at Northwest Neighborhood in July 2019 and am absolutely loving it! When I'm not at work, I enjoy hanging out with my hound mix, Clover, and my cat, Billy, as well as exploring the shops, parks, and hiking trails around northwest Portland.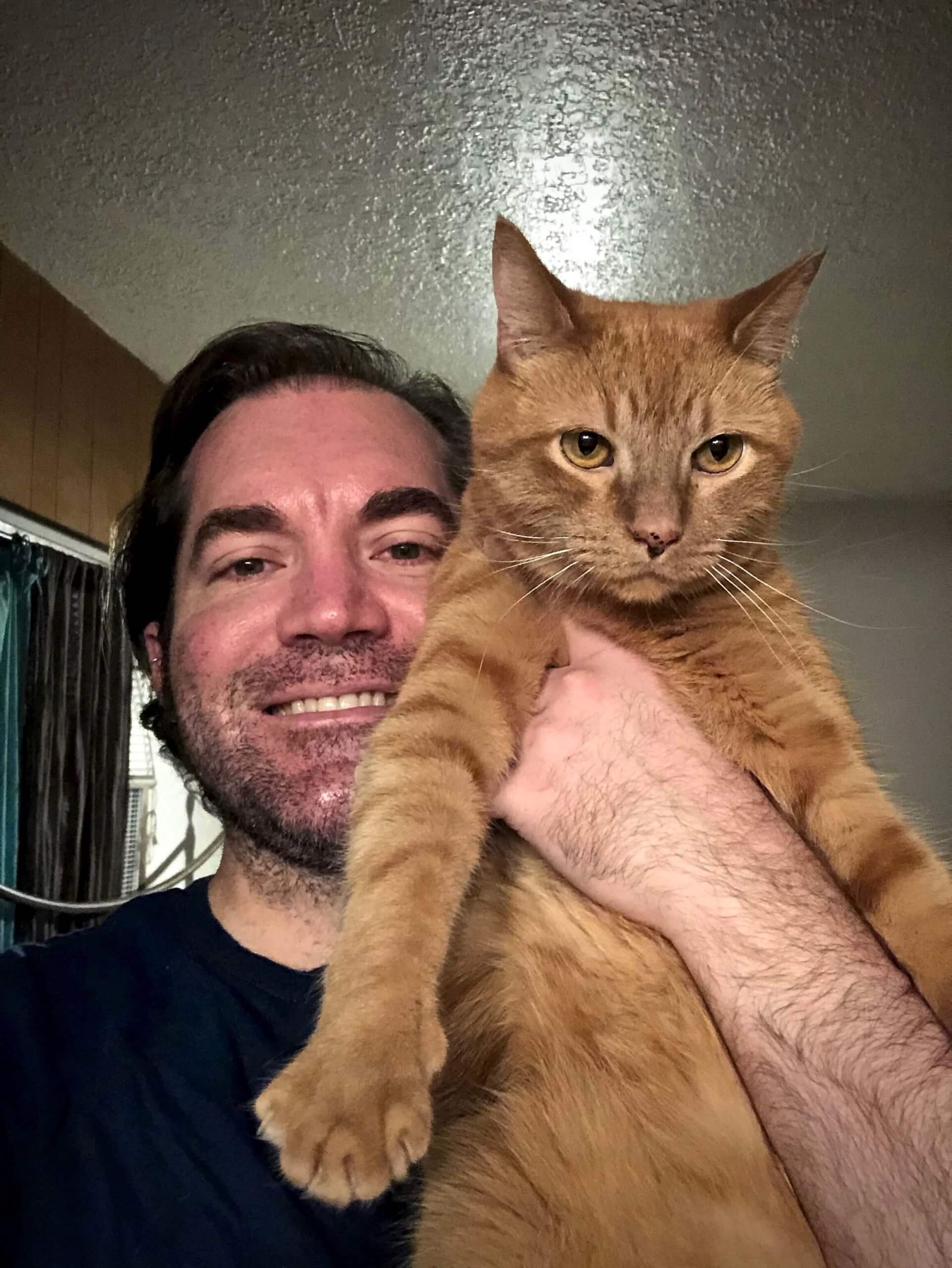 Jeremy, CVT
I am a recent graduate of the Veterinary Technician Program through PCC. I have been a long-time client here at Northwest Neighborhood Veterinary Hospital and am incredibly happy to now be working here alongside such an amazing and dedicated team. I am developing a passion for radiography, laboratory work, and parasitology. I have a handsome 7 year old ginger cat named Charlie who is a lovable goofball and quite the talker. In my downtime I enjoy playing video games, catching up with friends, and binging on my favorite tv shows.
Practice Manager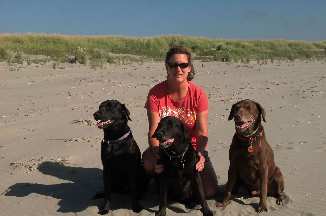 Jan
I grew up in the Portland area and began my career in veterinary medicine as a Client Care Coordinator at a hospital in Beaverton. I earned my Bachelor's degree in Accounting from Portland State University in 2003. After completing my studies, I left veterinary medicine to pursue a career in accounting. I soon discovered that I really missed the daily interaction with the animals, their owners and the great people that work in this industry. When the opportunity came along in 2008 to help Dr. Shuler and Dr. Fleming manage Northwest Neighborhood Veterinary Hospital I could not pass it up.
I currently share my home with my husband and my 2 Labrador Retrievers Jamie and Luke. When I am not at work, I enjoy spending time at the beach, riding dirt bikes and quads and running with my dogs.