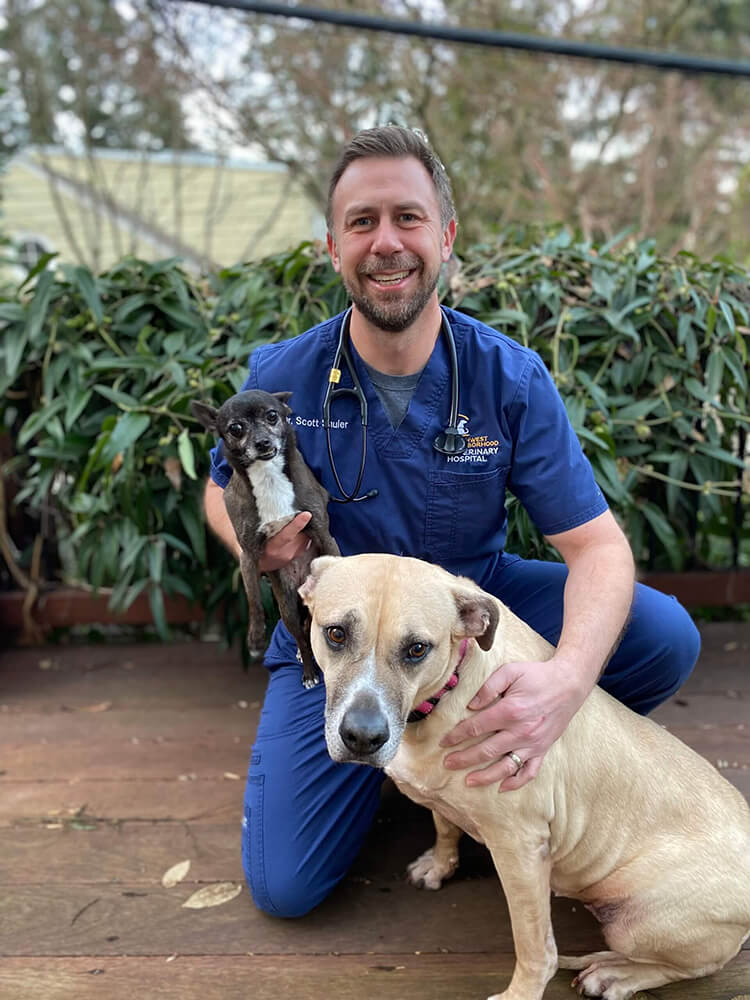 I grew up in Iowa and attended Iowa State University for both undergraduate and veterinary school. After graduating from vet school in 1999, my soon-to-be wife and classmate, Carrie Fleming, and I moved to Portland and immediately fell in love with the city. I worked in downtown Portland for five years, and then Carrie and I decided to move to Atlanta, so she could pursue a fellowship at the Centers for Disease Control and Prevention. In the meantime, I worked at a very progressive veterinary practice that allowed me to hone my medical and surgical skills.
We moved back to Portland in 2008 and, after a careful search, found Northwest Neighborhood Veterinary Hospital to be a perfect fit for us. I adore all aspects of my job, especially educating clients on their animal's health. My special areas of interest are veterinary surgery and geriatric care.
Our family includes three children and two dogs. When I am not at work, I enjoy walking the dogs, attending kids sporting events, hiking, mountain biking, and skiing.